Grow your business exponentially with the best ERP Software Company in Kerala
The most crucial problem faced by many companies nowadays is finding a reliable way to gather and store information's. All the information's collected has to be properly documented and kept for a better tomorrows.
Innovation is the only key to the growth of ERP software. As the best ERP software company in Kerala, we realized that staying ahead in this competitive digital era calls for realizing the importance of ERP software which is a cutting-edge technology. The present and the upcoming years will witness more integration of various digital technologies into cloud ERP that helps in driving business growth like never ever before.
According to the report, 95% of respondents improved their business processes by implementing ERP software's. Sounds fantastic, right? But bear in mind that there is no ideal system for everyone – it should serve your business goals and requirements. That is when custom ERP software solutions come into play.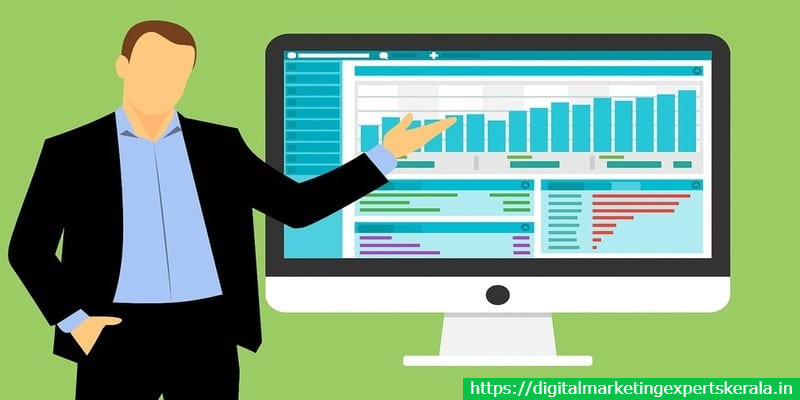 What makes Reon one of the best ERP software development company in Kerala?
We have the best consultants to talk about your requirements by visiting your organization. We analyse the major challenges one by one and based on this, we develop an ERP strategy that goes with your business needs. Once the project is approved from the other end, our software development team executes the development process and after continuous involvement and analysis, we then takes a feedback from the client for a smooth flow of our development process.
Keeping this continuous rapport with our clients, we enable a smooth execution and on time delivery of customized ERP systems of international standards. All these tasks make Reon Technologies, one of the best ERP software development company in Thrissur, Kerala.
Advantages of having a Custom ERP Software
At Reon, we do custom ERP software's to customize your requirements of your organizations. Various departments of your business may use different software systems to complete their task on timely manner, this may sometimes find hard to tackle the various scenarios processed. By implementing a customized uniform ERP software's, all the requirements of all departments are tackled in a seamless manner.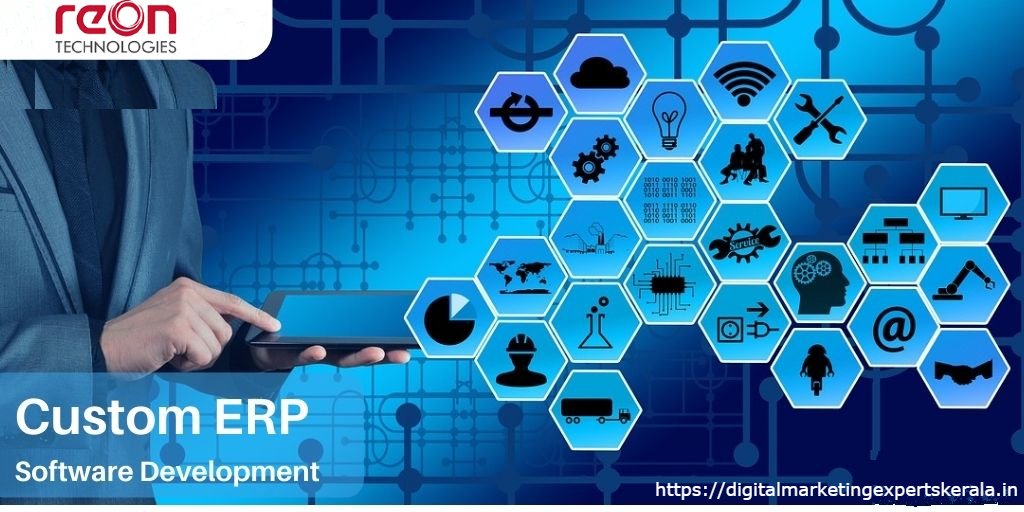 Here are some of the benefits of our Customized ERP Software.
You require only a single system to manage all your business functionalities. This will save a lot of money you have spent on opting multiple software systems or applications.
Only a single database is required to operate faster various functionalities. This increases the efficiency of each applications and promote a strong data security
By speeding up all the work process, a lot of time is consumed and we need to provide only very less effort in managing and computing the process
By implementing a single ERP system, you will get a complete idea of your business processing and insights to take confident business decisions.
Customized ERP solutions are less expensive and can be easily customized using Plugins and various modules
When should you implement a customized ERP Software?
If you are looking for resolving specific business problems
If you require immediate access to your business insights
If you are facing more and more operational issues
When the employees use various software's in different departments and thereby affecting the business productivity.
Problems faced by accountants in generating invoices and sales order and the process is much time consuming
Inventory management failure
Contact our Custom ERP Software Development Experts
ERP systems are used by many organizations in and out of all sizes from small to medium to become more efficient and overcome day to day challenges.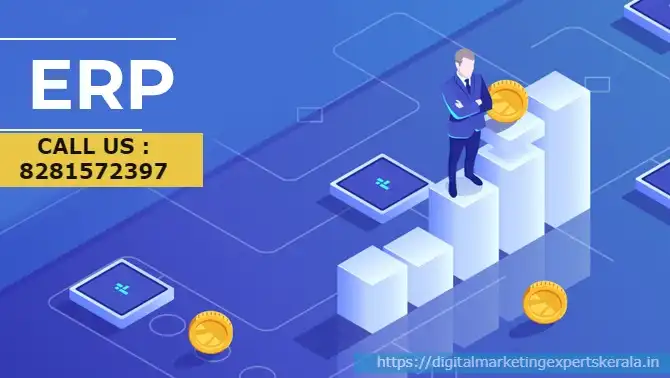 At Reon Technologies, the best ERP software company in Kerala, businesses can work alongside with experienced software developers to create you the best custom ERP software solutions to meet the primary objectives and operations within your business. These custom ERP solutions result in more efficient business operations and consolidated data.
To learn more about why a company should acquire custom ERP software, reach out our experts at Reon Technologies by calling +91 8281 572397 or by requesting a consultation online.