How to Secure your Mobile Apps Effectively
Mobile devices have become well liked than desktops and laptops. Users gripped in nearly all activities on mobile devices, for watching the news, checking emails, instant messaging, purchasing items online, and doing bank transactions etc. Through these apps, businesses can gather valuable information, such as the location, usage statistics, phone number, and other meaningful benchmarks about users, which can help businesses make accurate decisions to improve their services. If the data in your mobile devices go in the wrong hands, it can be dangerous to you. Thus, the necessity for mobile app and its security has become unpreventable.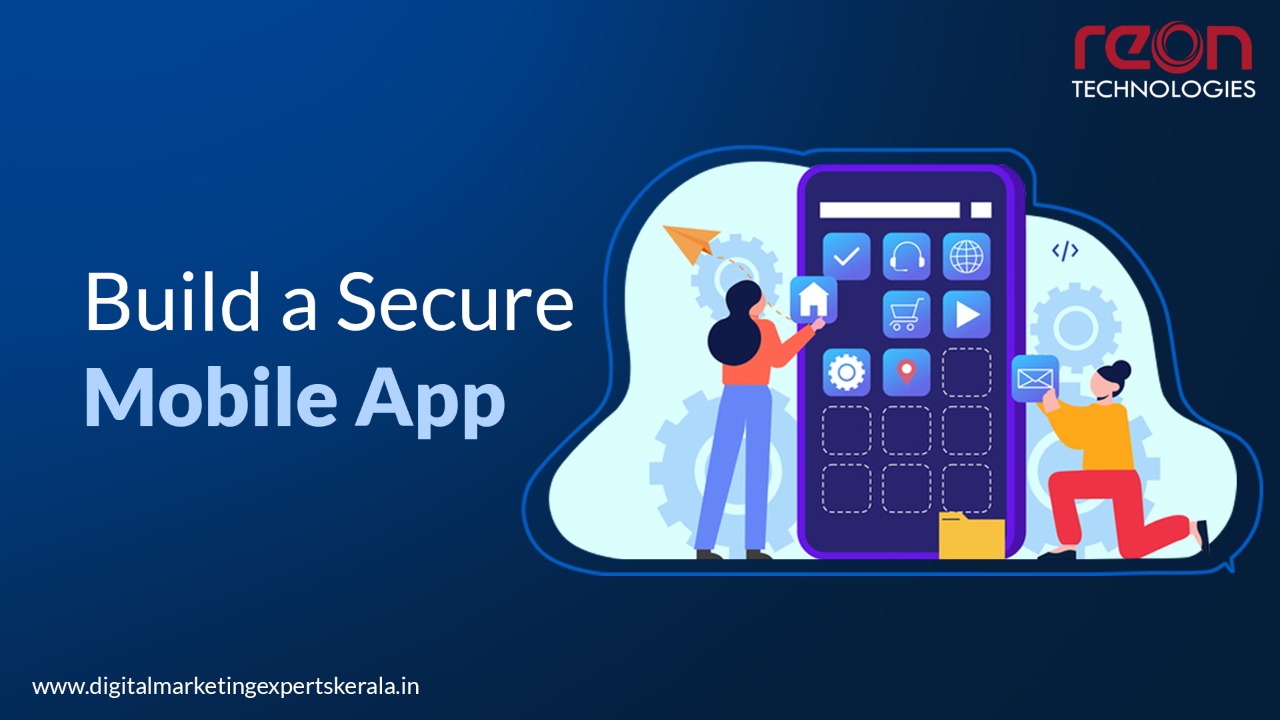 What Is a Mobile App in a Business and Why Is It Important?
A mobile app business plan is a tactical way of playing a role in emerging markets. Building a user-friendly advanced application is crucial for the project's success. This is the major concern while you are choosing a Mobile App Development Company in Kerala.
Many people download custom mobile applications from app stores or play store and use mobile applications that can access enterprise assets or perform business functions. And unfortunately, most of these applications have no security promises. They can easily undergo attacks and violations of enterprise security policies all the time.
What are the mobile security Threats?
Data leakage
Insecure Wi-Fi
Network spoofing
Phishing and social engineering attacks
Spyware
Poor cyber hygiene, including weak passwords
Poor technical and hardware issues, such as improper session handling, out-of-date devices and older version operating systems, and cryptographic controls.
To imprints the mobile security issues, you need to start with simple solutions, like getting the basics right, understanding the demands of your business and deciding what risks you want to take on.
Why we need Security?
Security has always been an important priority for businesses. And this concern is even much bigger when it comes to mobile apps. Today, any and every business has a mobile app to connect more easily with their customers and other people. And if a business does not take proper security actions means, it can put their brand name at risk.
Mobile app security checklist
Enforce Strong Authentication - To prevent unauthorised access and to prevent password guessing attacks, you should implement multi-factor authentication.
Encrypt Mobile Communications -Your Mobile App should make sure that all communications between apps and app servers are encrypted.
Scan Mobile Apps for Malware - Eliminate malware and spyware by testing apps for vulnerable behaviour.
Protect app data on your device - Make sure your Mobile App is not storing any of your private data on their server. If you must store your data on device for some reason, first make sure it's encrypted/protected. And then only store it.
Secure the Platform - Your platform should be properly secured and encrypted.
Prevent Data Leaks - To avoid data leaks while still allowing users to install personal apps on their mobile devices, it must distinguish business apps from personal apps.
If you decided to start your business – or even if you are already running one – try to implement the following mobile app security checklists. It'll help you protect your business from any malicious act or loss. So always try to choose the best mobile app development services available in the market.
Conclusion
While concluding, the important point is that, choosing the best Mobile App Developing Company is crucial. Always feel free to contact usto get more details of your mobile app security with our Apps. We are ready to hear and answer you any time.