How to Rank YouTube Videos in 2022
YouTube is one of the most powerful search engines in this world and because of its popularity, it is the second most used Search Engine worldwide. When it comes to the number of videos, channels, followers, audience, and subscribers then, no one can beat YouTube. YouTube is the sure-shot way to reach your potential customers, whether you are a small, medium, or large-scale business.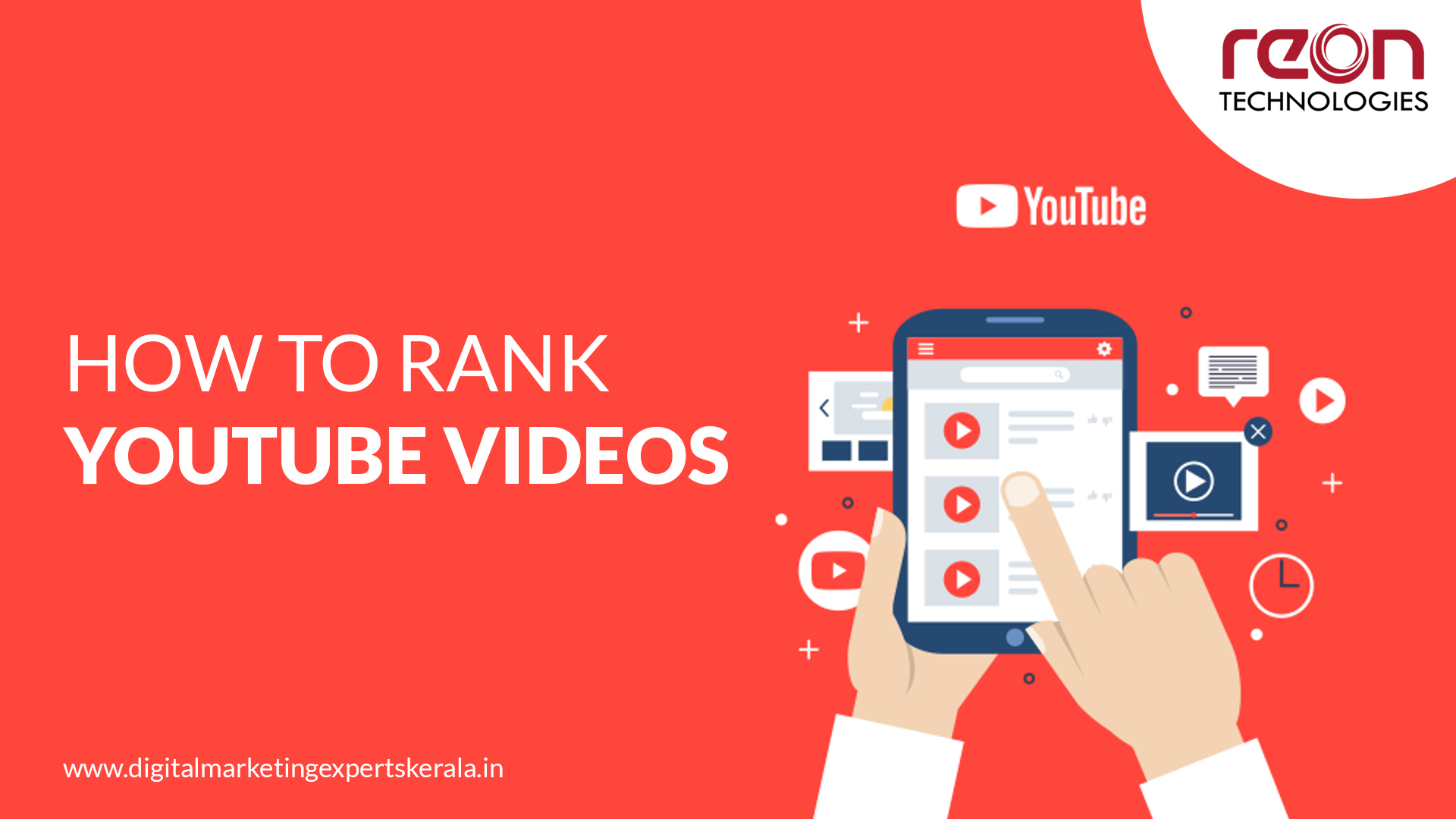 However, the best social media marketing company in Kerala states, it's also not that easiest to reach your potential customer. After all, how do you even think of surpassing the 51 million YouTube channels to reach the top? Thankfully, the best digital marketing companies, use the latest SEO techniques to reach your goal.
Being the best social media marketing company in Kerala, we shall help you with tips to rank your You Tube videos in 2022.
Perform Keyword Research
We all know that Keywords are the main aspects of a website to rank in search engine. Same as in SEO, keywords perform a vital role in YouTube video to rank well in search engines and reach potential customers. You can add these keywords to the video title, description and tags. You can add these in the about section of your YouTube channel as well as other LSI keywords at different places in your video. Always remember to target low competition keywords to witness results earlier.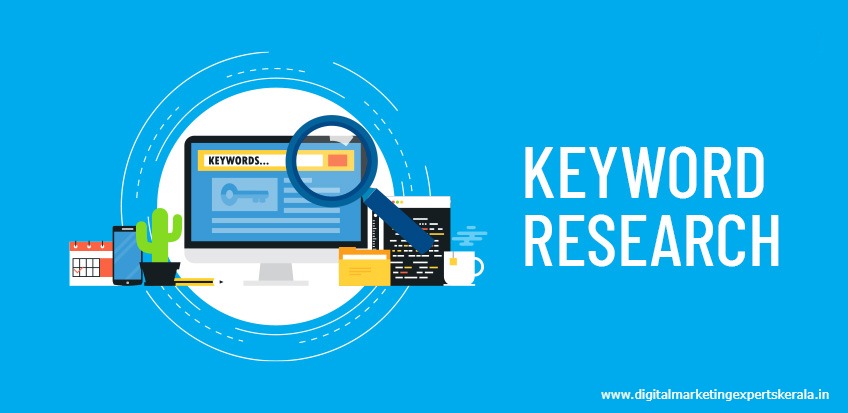 If finding the right keyword seems a bit intimidating to you, reach for the best SEO Company in Kerala to help you get some high-ranking keywords and learn how to utilize them for the success for your YouTube channel optimization.
Competitor Video Analysis
The ultimate goal of YouTube is to keep people engaged in watching videos. If your YouTube video serves the purpose of valuable and exciting content, you can reach your viewers and keep ranking higher. You can be consistent in making efforts to create awesome content by following the videos of similar niches. It can help you understand the latest trends and how to mold your content accordingly.
Alternately, you can also seek help from the best digital marketing company in Kerala, to research your competitor channel and emerge with fail proof ideas to rank your videos.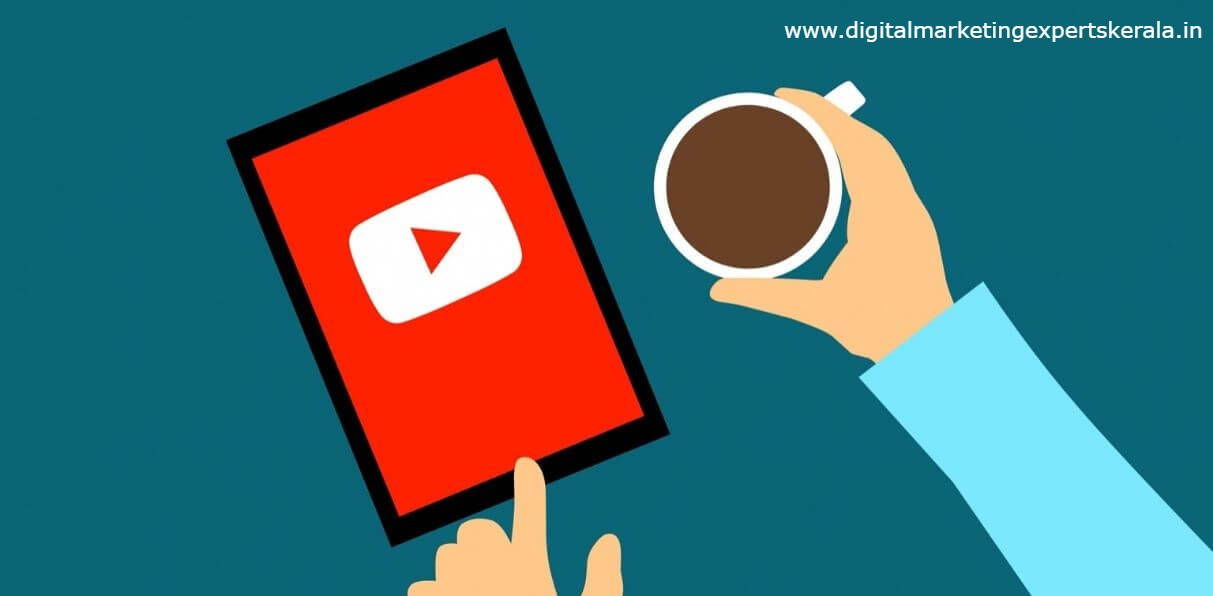 Attractive Video Title
Another catchy thing on YouTube video is the Title. Putting the right keywords at the starting of your title would be a great idea. It is necessary to utilize the title to inform viewers why they should watch your video. However, please don't fall for click baits where you frame a scandalizing title, but your content has nothing to do with it. Through this method, you may attract viewers initially, but later people may report your channel leading to a permanent ban.
To create compelling titles, you can take expert guidance from us. We can help you create genuine titles that represent the services of your company and will ensure organic growth on your channel.
Optimize Your Description
There is an option to include the description for every video you upload. Make the best use of this space by having relevant keywords and providing insights into your video. You can also add the call to action to like, share and subscribe to your channel. You can also request the viewers to visit the website to purchase the products mentioned in the video.
You can also ask creators to inform the viewers about their social media presence. They add that using hashtags in the description section and this adds value to your channel.
Design Relevant Thumbnails
With the advancement of technology, YouTube can auto-generate a thumbnail to the video uploaded. However, you can personalize your videos by adding impactful thumbnails that attract viewers.
If you are unsure of designing the most suitable thumbnail for your video, reach for the Top digital marketing services in Thrissur. We can create attractive thumbnails for your video that will generate engagement and increase your subscriber count.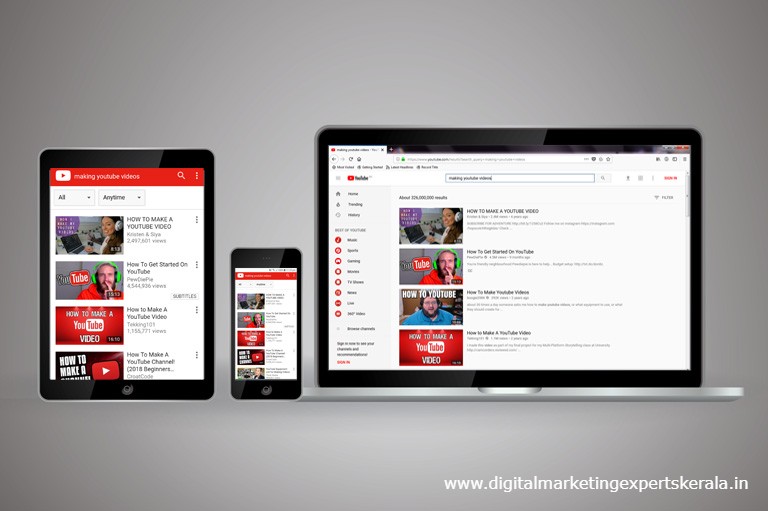 Include Subtitles
Since technology has shrunk the world and our YouTube videos can have a global audience making the content entertaining and understandable is a priority. You can use subtitles that are the written form of your content to make it user-friendly either way is important to use.
However, you must be careful while adding subtitles since the translations must be understanding rather than look like a vague AI version. Invest some time to create your subtitles or reach for the best digital marketing company in Kerala and take help from their content creators to write easy-to-understand and engaging subtitles for your videos.
Promote your video in Social Medias
Do you know this is the best era for an entrepreneur? You can promote your business to a global audience without spending a penny. All you require is to share your YouTube video on all the relevant social media platforms like Facebook, Twitter that can give the best results.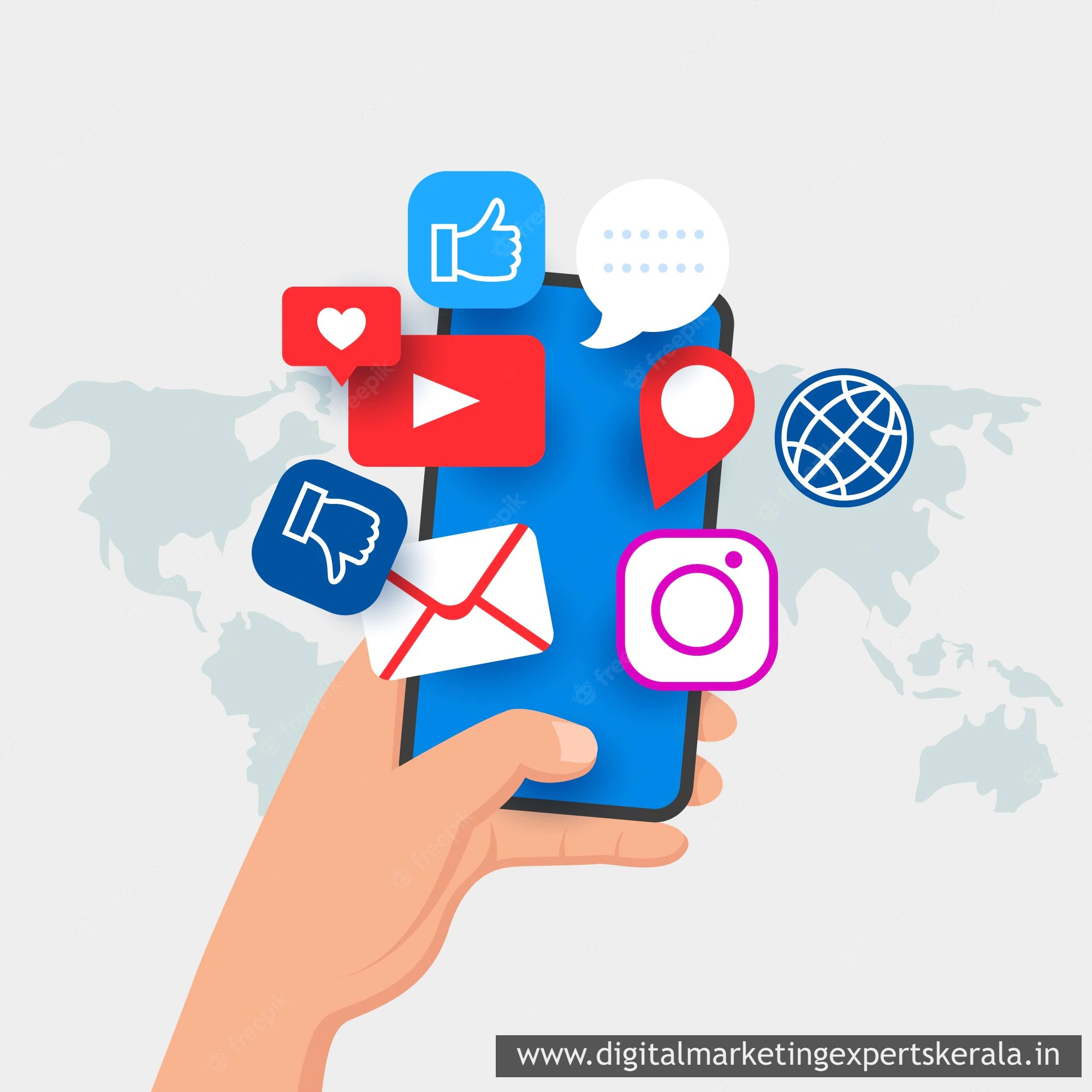 This is to increase your audience and retention. You can seek platforms like Quora, Reddit, and Twitter etc., to promote your content and generate organic subscriber growth.
Conclusion
Ranking on YouTube isn't a mammoth task if you understand the nuances of marketing. You have to implement a few SEO optimization tricks here, and you can witness substantial growth of the channel.Experience the desired rankings for your business videos by the excellent YouTube Marketing Services from us.
Reach us and we shall be ready to help you.